Premium Tube Fed
Operator comfort and a robust design are hallmarks of the premium series.
QUICK SET DOSE SELECTOR
Simple, precise dose selection with easy grip volume control.
The Premium Tube Fed range is available in both variable and selectable dose control options.
ERGONOMIC HANDLE
The handle is designed for operator comfort with a textured non-slip finish.
Dosage ranges from 1mL to 15mL. Please refer to the specification table for more details.
The tube connection will accommodate both 4.7mm and 6.4mm feed tubes.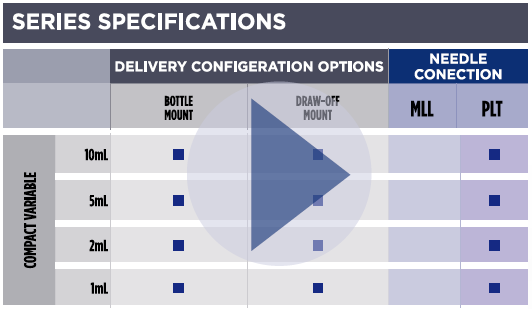 OPTIONS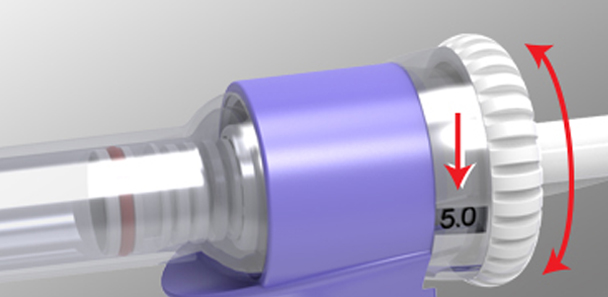 Selectable
Variable
Metal Luer Lock (MLL)
Plastic Luer Tip (PLT)